Displays
Displays are very efficient and flexible tools that offer plenty of options. Whether it's to visually present information or products in a confined area or to easily (re)arrange your office or showroom – the possibilities are truly endless. Here are some of our favourite examples to inspire you.
Types of displays
Informative displays
Informative displays are the perfect medium to draw attention and to inform customers or visitors. From straightforward touch displays and interactive displays to configuration screens and LED light cubes – the possibilities are endless. Creaplan also develops ergonomic displays for wheelchair users.
Product displays
Put your products in the spotlight with one of our product displays. Show your product samples or demonstrate how your product works; the choice is yours. Striking or subtle, always in line with your brand. Most displays are mobile and can easily be moved from showroom to exhibition or event and vice versa.
Workspace planning
Flexibly rearrange your office, shop or showroom. Creaplan offers telephone booths, meeting booths and more, both open and closed. For more privacy, added cosiness or simply better acoustics. High quality finishing, tailored to your interior. Our signature brand walls are perfect to divide a larger room while putting your branding in the spotlight at the same time.
Safety displays
A range of furniture to make your workspace near covid-proof. Our health display holds protective materials such as facemasks and hand sanitizer, our heat display measures the visitor's temperature and our mobile hand wash station allows you to wash your hands anywhere. Discover all our protective furniture on our Safety solutions page.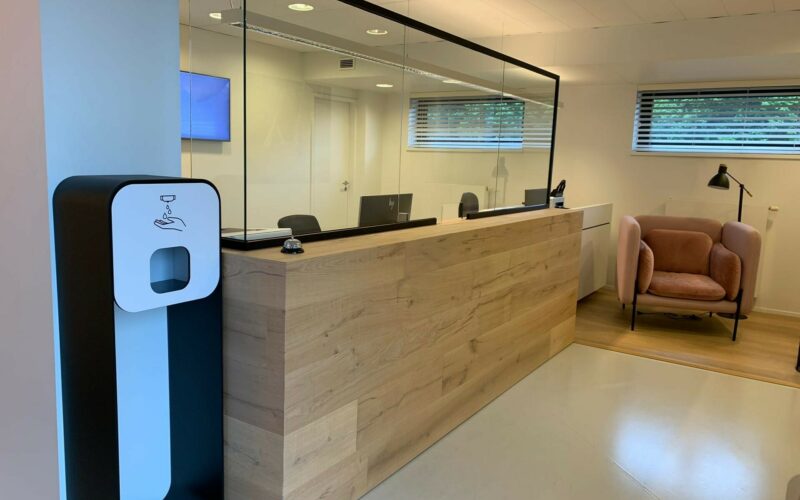 Get inspired by our displays brochure
Enter your details below. You will receive our brochure in a couple of minutes.
Looking for a new display solution? Creaplan is happy to advise you along the way.
25 ans d'expérience.
Contact